Download and try out for free!
Download and try out for free!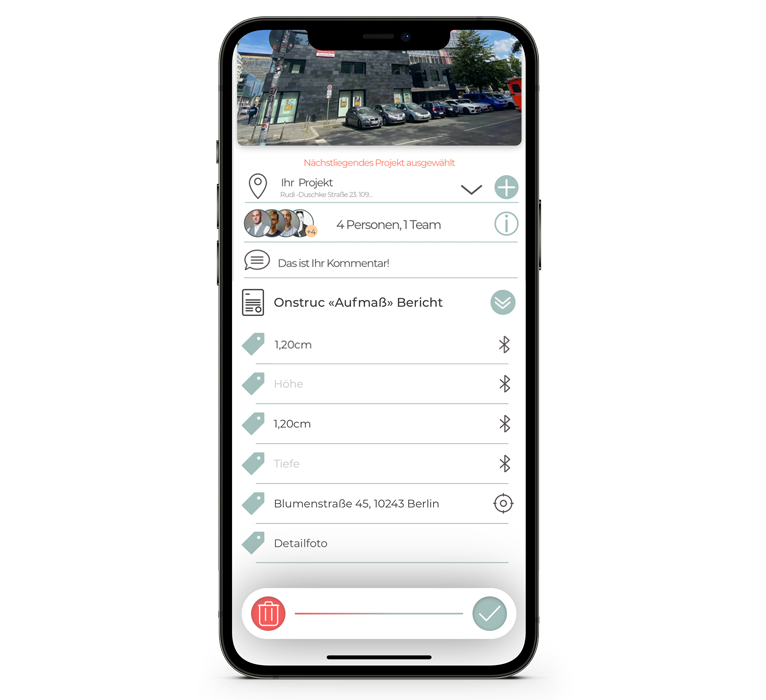 Measurements without bells & whistles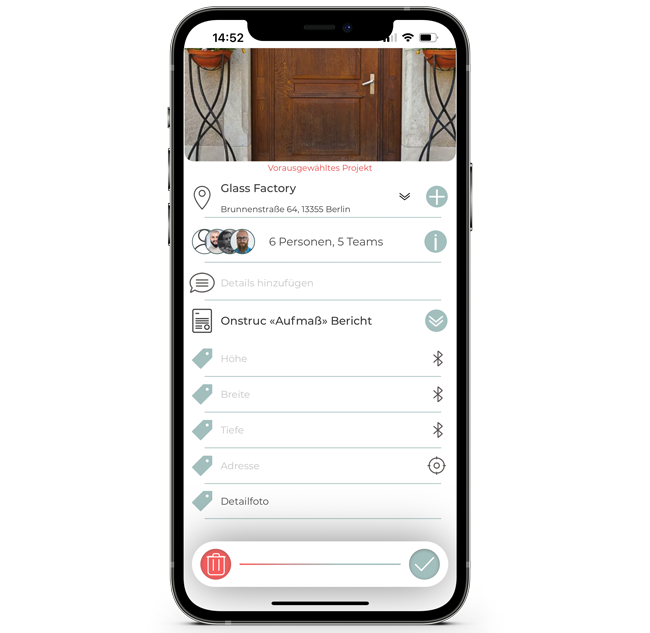 Take a picture and choose the 'Simple Measurement' Tags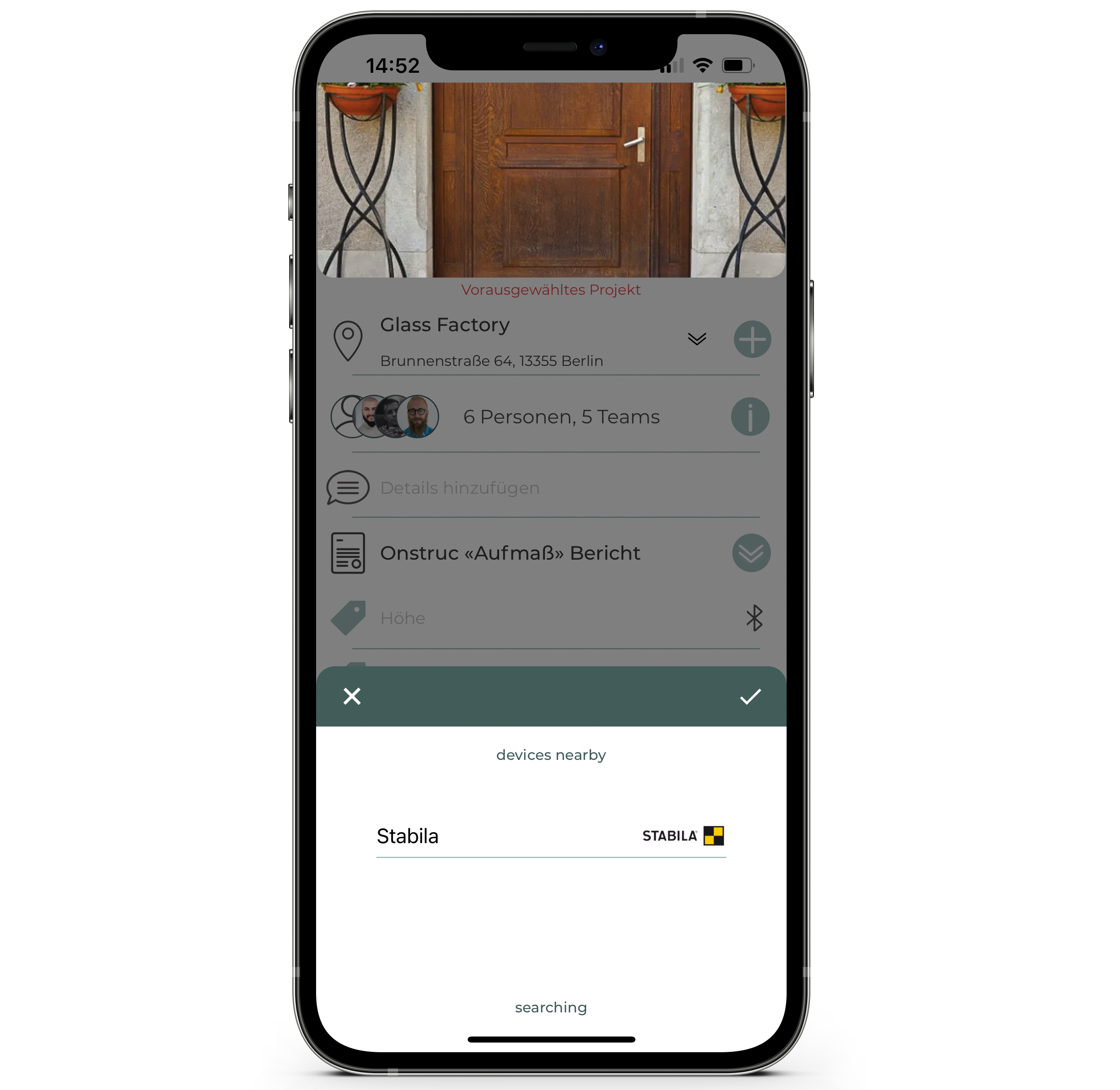 Tap the bluetooth icon and activate your stabila bluetooth device. It now should appear in the list
We connect to the Stabila Rangefinder LD 520 and the Stabila Rangefinder LD 250 BT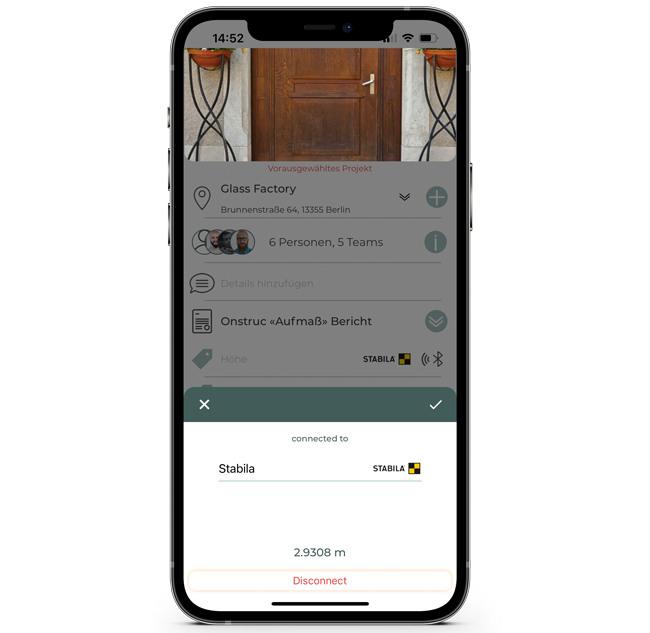 Choose your device and take your measurement. After the devices Beep-noise your measurement should be displayed in the app- Right? Then complete with the hook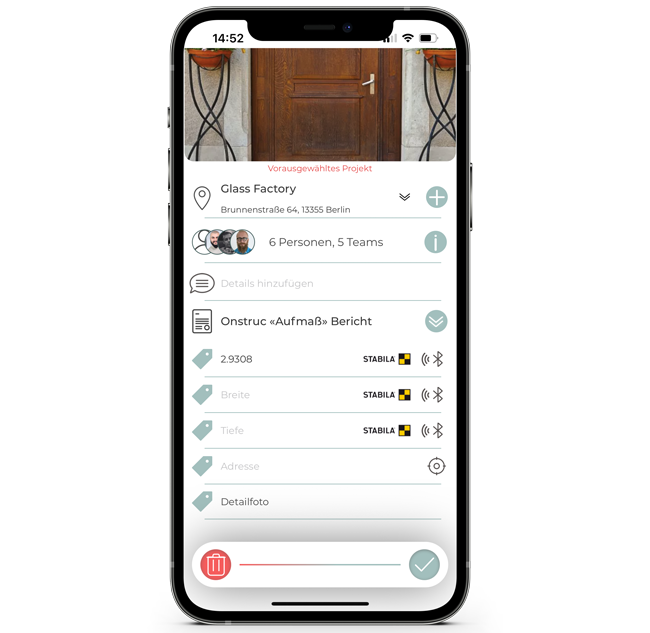 The measurement is now automatically displayin in the field you chose. On the right you see the Stabila logo - this means the device is still connected and for the next measurement you can skip step 2
With the Workspace-License you can add the Bluetooth Tag to your own forms.
"Working with contractors in private: "(...) I was looking for something to remotely get updated on their progress and to see what they where doing. (...) Great app."
"Super easy to use with a great structure. location and date gets directly connected to the projects and i can even add a comment. Within one team the picture sharing is super simple! Well Done! The ultimate collaboration."
".. The field test showed that the use of onstruc overcomes the spatial distance between the office and the construction site. The construction process becomes transparent and tangible for the entire team. "


Easy measurements, without komplex apps

Easy measurements, without komplex apps